BRP: THE INDUSTRIAL SNOW MACHINE (Part 2)
 THE INDUSTRIAL SNOW MACHINE
Joseph-Armand Bombardier, from a young age, was consumed by the obsession of developing a transport vehicle, which would overcome winter isolation between Quebec villages buried by snow. He had, from the very beginning, a vision of a light vehicle, so he could "float" on the snow and transport one or two people. The heavy automobile engine of his first decade of testing, however, was an obstacle to his dream. After unsuccessfully trying to create his own featherweight engine, he went back to the automobile engine and the development of a heftier vehicle.
With the invention of the rubber track caterpillar in 1936, Bombardier held the first patent that would allow him to launch the B7, a seven passenger vehicle with skis at the front and that moved very effectively on snow. Instead of giving his inventions to auto producers, Joseph – Armand himself became a manufacturer by creating his own company called "l'Auto–Neige Bombardier Limitée". His first clients were rural doctors, veterinarians, hotel operators and funeral home directors. Very quickly, the young company earns commercial success with, among others, the introduction of the B12 (12 passengers), which serves as transportation for the postal service, schools and the lumber industry.
During the 1939-45 war, with the decline in orders from the civilian sector due to rationing required by the government, the Canadian army takes over the development of armored vehicles. More than 1,900 vehicles for military use will be produced between 1942 and 1946.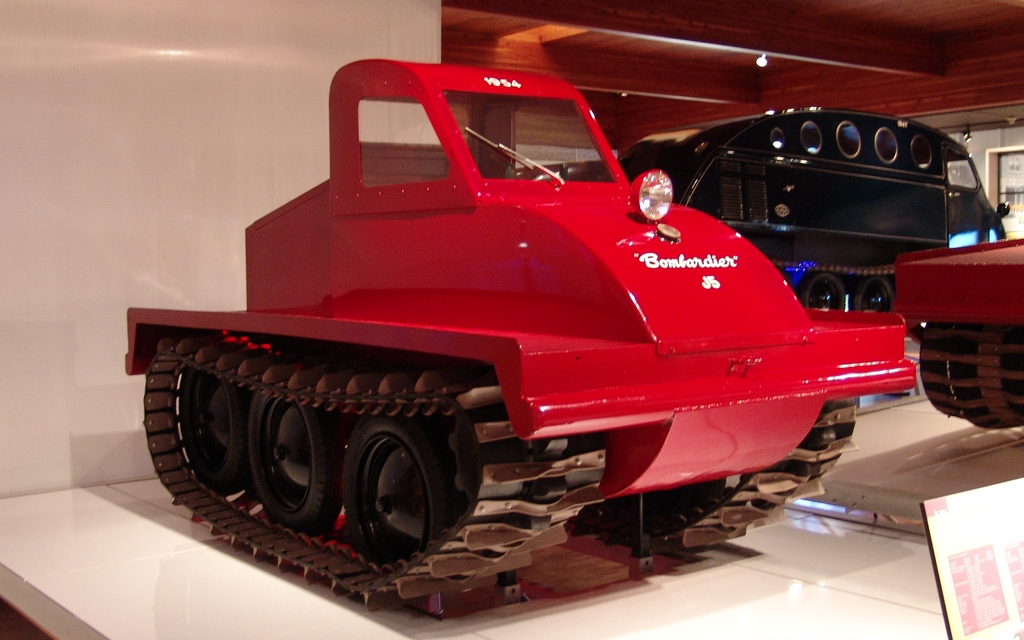 Between the end of World War II and the early 60s, Bombardier will develop a variety of vehicles for industrial purposes. The winter of 1948-49 will bring two major difficulties for "l'Auto–Neige Bombardier Limitée". There is very little snowfall that winter and in addition, the Quebec government makes snow removal of all rural roads mandatory, creating an unprecedented downturn in sales of snowmobiles. This will force Bombardier to further innovate. The BT (Bombardier truck), a robust tracked vehicle, is used in the forestry industry. The Muskeg, a caterpillar tractor designed for low bearing capacity terrains such as wetlands and sandy areas, will experience a remarkable commercial success and will be the first dry land vehicle produced by the company.
 
René Lavoie
Spyder TV
You will like...